Configuring the Polaroid Cube on Linux (or anywhere)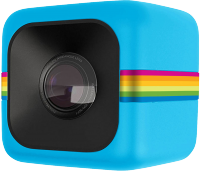 The Polaroid Cube is all fun and games until you see the only way to configure it is through a program for either Windows or OS X.
Fortunately that configuration program does not do anything fancy, it just edits the files Setting.txt and time.txt that live in the root level of the sdcard. These files are read by the firmware of the camera when powered on, and can be edited by any text editor. The syntax is a bit sloppy.